Artworks Milano is the official website of Artist Lucio Forte.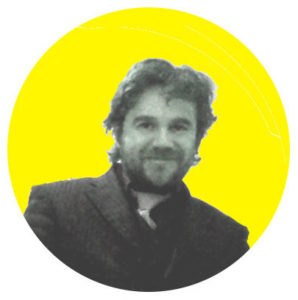 Presentation
I'm an architect, I received my university degree from Milan Polytechnic.
My work is oriented towards the universe of comics, illustration and  paintings. During my artistic career I exhibited in the following art galleries, historical buildings and fairs of modern and contemporary art:
In Milan.
Politecnico di Milano, iKonica Art Gallery, ABnormal Gallery, Chie Art Gallery, Studio Giolli Arte Contemporanea, Sant'Eustorgio Monumental Complex, Amy-d Arte Spazio, Sutti Law Firm, Studio Ambre Italia, Plaumann Art Gallery, Artworks Milano Gallery, Affordable Art Fair, Spazioporpora Art Gallery, Apostolo e Tacchini-Associated Notaries, Studio d'Arte Bazzini 15, Enésya Art Gallery, subcity art gallery, Question Mark-Galleria di Arte Diffusa, Novegro Exhibition Park.
In others cities.
Boston: Italian Contemporary Art Gallery. Bratislava: House of Culture. Chiasso: Galleria Mosaico. Lugano: Reverberi Art Gallery. Acquaviva Picena: Sala del Palio del Duca. Bologna: Sale Museali del Baraccano. Lanciano: Palazzo degli Studi. Arte Fiera Cremona. Arte Fiera Piacenza. Torino: Paratissima. Bergamo Art Fair. Forte dei Marmi: La Marguttiana. Arona: Spazio Moderno. Livorno: il Melograno Art Gallery.
Collections:
Private collection in Washington, Maryland, USA
Private collection in New York, USA
Private collection in Boston, Massachusett, USA
Private collection in Naples, Florida, USA
Private collection in Sparks, Nevada, USA
Private collection in Calgary, Alberta, Canada
Private collections in Paris, Ajaccio, Évreux, Nérac, Bresse Vallons, Niort, Mons and Lyon, France
Private collections in Milano, Rome, Carrara, Varese, Brescia, Perugia, Pesaro, Matera and Padova, Italy
Collection at Monumental Complex of Sant'Eustorgio, Milano, Italy
Private collections in Basel and Lousanne, Switzerland
Private collections in London, UK
Private collection in Wien, Austria
Private collections in Fuerteventura, Spain
Private collection in Jakarta, Indonesia
Main publications:
Wall Street International
La Repubblica
Corriere della Sera
Il Giornale
Fashion Vip Magazine
Works're published on following Music Covers:
Campi sonori – Contemporary Music
music by Ennio Morricone, Luciano Chailly, Bruno Bettinelli
and others.
Curci / Halidon editions
Around Rock – Rock on Italy's stages
music by Modà, Babylonia, Almamegretta and others.
Halidon
Italia Noir – Criminal Mood
music by Ennio Morricone, Franco Micalizzi, Goblin
and others.
Halidon
Cult Movies
Giuseppe Lanzetta, Orchestra da Camera Fiorentina
Composers: Nicola Piovani, Ennio Morricone, Howard Carmichael, Cloude Francoise, Louis Armstrong, Giuseppe Verdi, Nino Rota.
Nocturne Op. 9 No. 2
Piano by Carlo Balzaretti
Composer: Frédéric Chopin
La Corte Classical Music
6 String Quintets, Op. 11, Quintet in E Major, G. 275: III. Minuetto
I Virtuosi del Teatro alla Scala
Composer: Luigi Boccherini
La Corte Classical Music / Halidon
Fugue No.16, BWV 861
Piano and Harpsichord by Carlo Balzaretti
Composer: Johann Sebastian Bach
La Corte Classical Music / Halidon
Exhibition Flyers: